Fresh oranges into the ocean
Theater De Nieuwe Vorst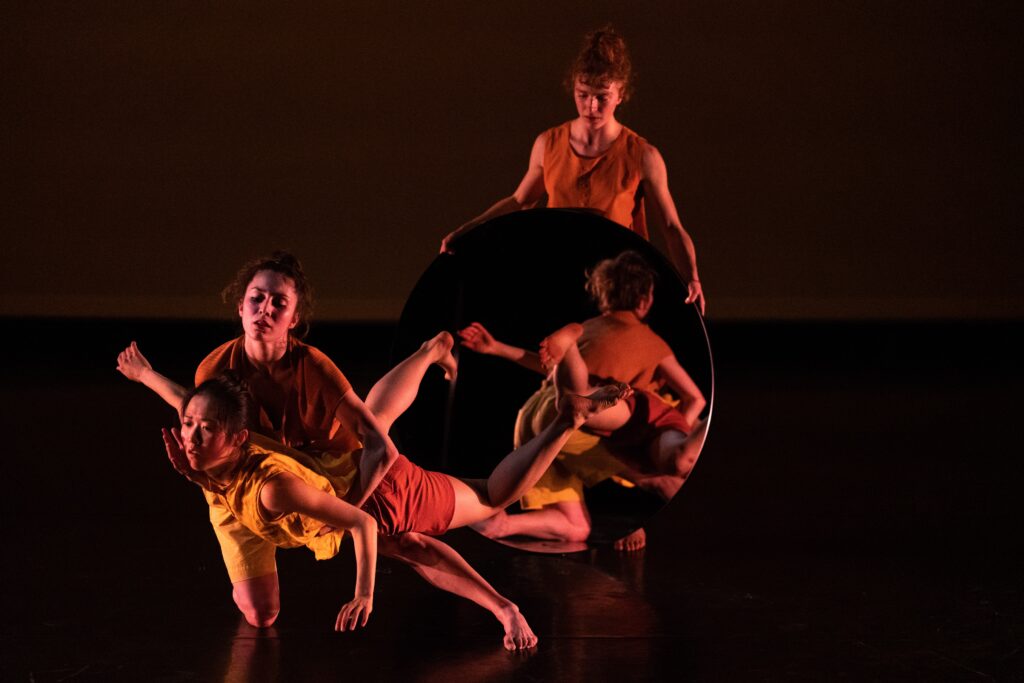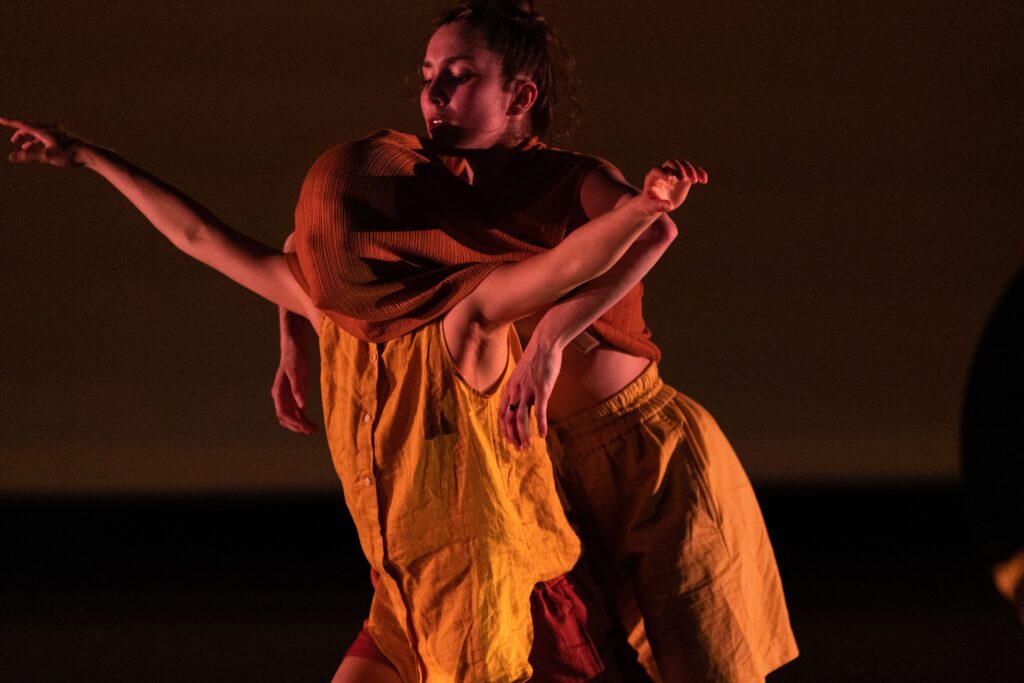 Tre giovani donne creano una narrazione metaforica e intima del loro presente e delle loro proiezioni verso il futuro nel delicato passaggio all'età adulta. La ricerca riflette gli imprevisti innescati dai paesaggi emotivi creati dalle protagoniste, indagando la sfera dell'intuizione e la pratica etnografica introspettiva.
CREDITS
---
Coreografa e autrice : Silvia Giordano
Danzatrici: Eduarda Santos, Noemi Calzavara, Reiko Ohta
Light design: Elisabetta Campanelli
Sound design: Giorgos Gargalas
Con il supporto di Codarts University of the Arts, Fontys Academy of performing arts, Sosta Palmizi, Asinalonga.
Premi: premio Theodor Rawyler 2021, vincitore.
Foto: Alina Fejzo