ROPE by Ief Spincemaille
Festival Fabbrica Europa / Firenze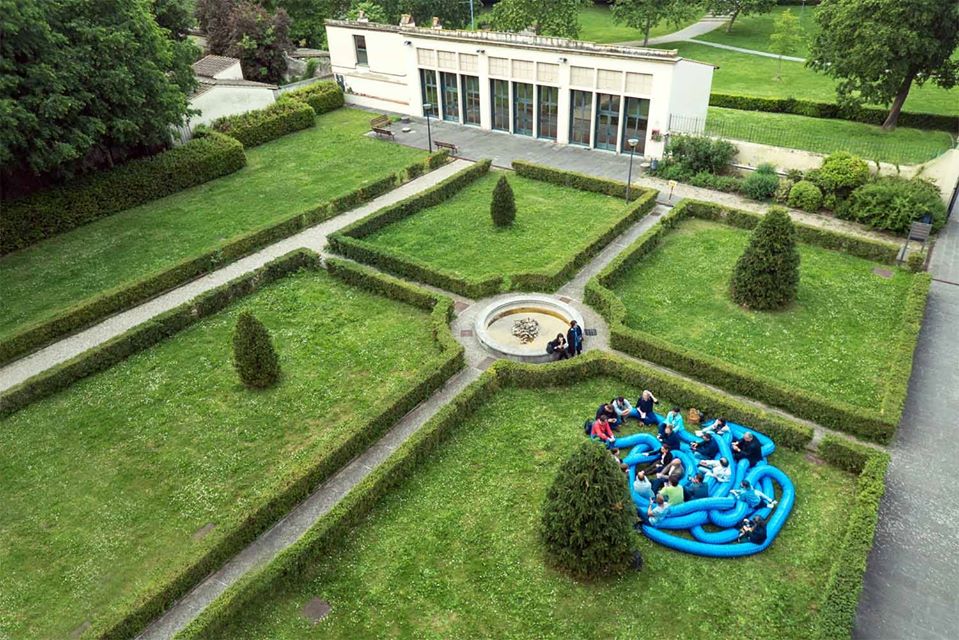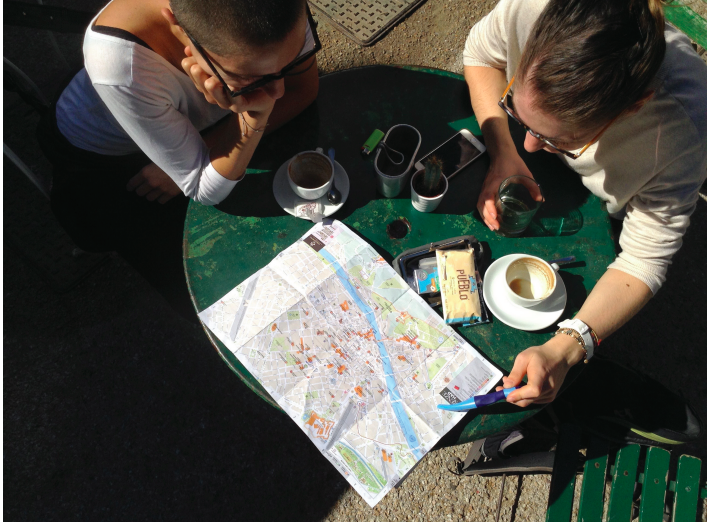 Da ottobre 2017 a maggio 2017 ho coordinato e curato le residenze dell'artista belga Ief Spincemaille, vincitore del Bando Current Utopia lanciato dal progetto europeo N.O.W. New Open Working process for the performing arts per il Festival Fabbrica Europa a Firenze. Il periodo di lavoro è servito a Ief per preparare il suo lavoro ROPE, che si è svolto al Festival Fabbrica Europa dal 4 a l 14 maggio 2017.
ROPE è un intervento artistico che mira a creare spazi poetici attraverso l'uso di una fune, simile a quelle usate sulle piattaforme petrolifere, lunga 100 m e larga 25 cm. L'artista la utilizza sfruttandone le potenzialità in dialogo con i diversi contesti in cui si trova ad agire. ROPE può così diventare uno strumento sociale per risolvere problemi o dissidi in un determinato quartiere o distretto, uno strumento fisico per recintare o trattenere altri oggetti, un mezzo artistico per creare relazioni le persone. ROPE mira a stabilire interazioni con individui e comunità, con i loro valori, desideri e obiettivi.
Come parte del progetto N.O.W. New Open Working process for the performing arts, ROPE verrà realizzato a maggio a Firenze, nell'ambito di Fabbrica Europa 2017, e coinvolgerà abitanti e turisti in tre diverse zone della città: il centro storico, l'Arno e il quartiere dell'Isolotto.
N.O.W. è un progetto creato da un network di organizzazioni europee che operano nel settore delle arti performative e mira a sviluppare una piattaforma transnazionale per esplorare nuove modalità di accompagnamento degli artisti. Finanziato dal programma Europa Creativa dell'Unione Europa, N.O.W. è realizzato da Extrapole – Francia, Fabbrica Europa – Italia, Latitudes Contemporaines – Francia, Indisciplinarte – Italia, Lókal – Islanda, Mom/Elvivero – Spagna, Trafó – Ungheria, WP Zimmer – Belgio.
Ief Spincemaille (1976) realizza performance, sculture e installazioni, in cui la sua fascinazione per la natura e la tecnologia si traduce in immagini poetiche, e lavora anche come scenografo per diversi teatri.
Dopo studi di filosofia e musica moderna, nel 2006 ha creato il suo primo progetto artistico "Is the great bear a lonely bear". Da allora ha lavorato sia a livello nazionale che internazionale. Nel 2014 ha ricevuto una menzione d'onore dalla giuria di Ars Electronica per l'installazione "There is the sun". È stato anche nominato Artista della Città dalla municipalità di Leuven per il periodo 2014-2016.