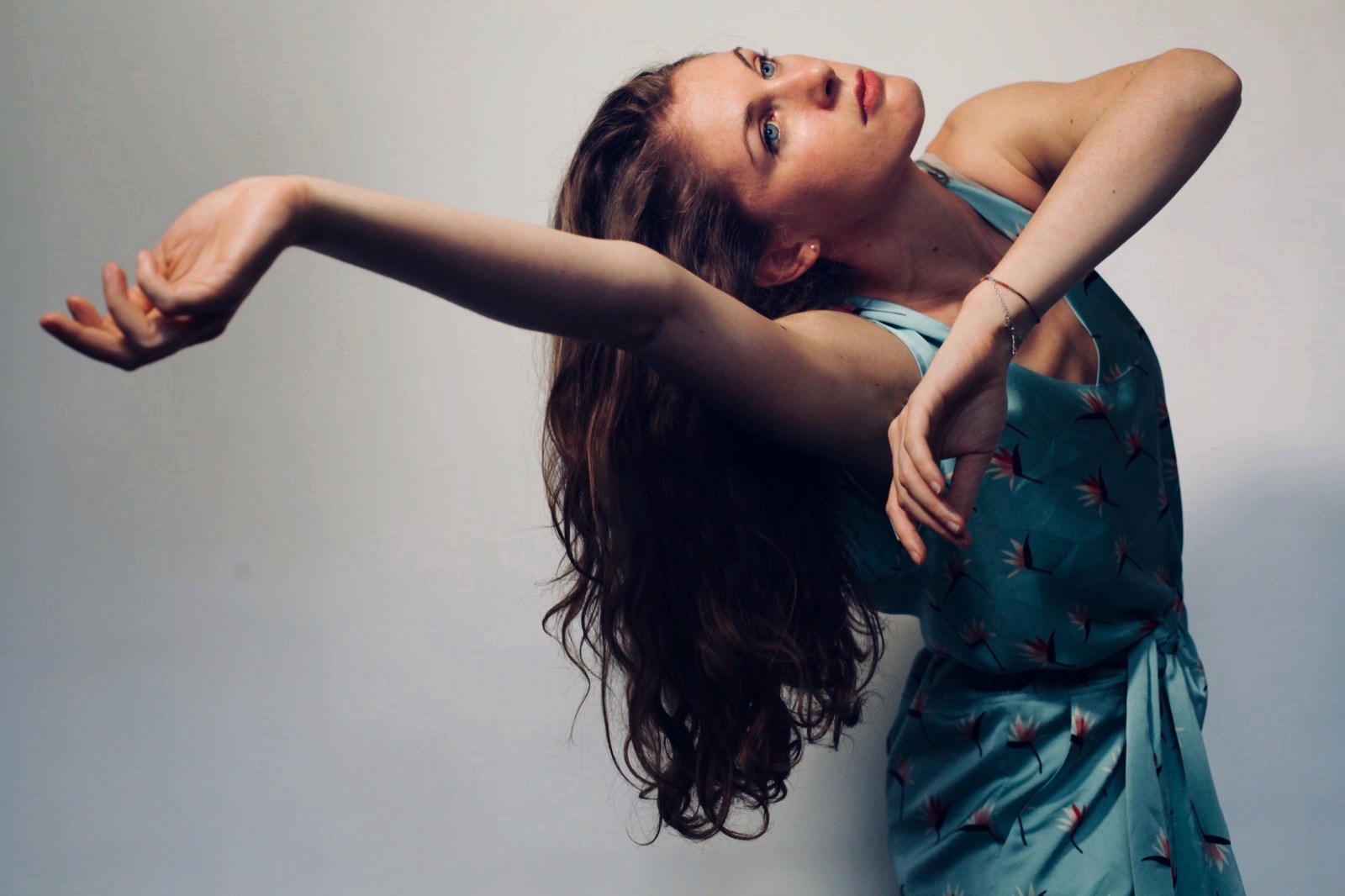 Born in Udine, Silvia Giordano begins her professional dance training at Accademia Internazionale Coreutica in Florence, then she won a scholarship to further her education at Balletto di Toscana, she continued her studies in London (The Place) and in Paris (CND and Menagérie de Verre) and she attends the COMMA Master in Choreography of the CODARTS University of the Arts and the Fontys School of Fine and Performing Arts in The Netherlands.
In 2015 she is admitted to Venice Biennale College where she danced "Dirty hands and beauty" by Cesc Gelabert and she broadens her background by participating to programs on Forsythe Creation Techniques, Gaga, Somatic practices and Countertechnique. As a performer and dancer, she worked with numerous choreographers in Italy and abroad while in 2014 she is among the winners of the contest for urban dance performances promoted by the AED with her own choreography "Solo for a window shop".
In 2018 she choreographies La Dafne for Festival del Maggio Musicale Fiorentino, in 2019 A Masked ball at Guangzhou Opera House in China, and Pinocchio at Teatro La Fenice of Venice. In September 2020 she choreographies A Masked ball for the opening season of Teatro Real in Madrid, a production that will be revived at Teatro de la Maestranza in Seville in February 2021. She's among the three international young choreographers selected by the artistic director Marie Chuinard for La Biennale Di Venezia 2020 (Italy), where she created the work "Tremendous Hop".  She is among the 4 finalist of the competition Opera 4.0 at the Macerata Opera Festival with a project on choreographic opera entitled "My name is Tosca and they pushed me".
As assistant director she worked at Opéra of Tours, at Maggio Musicale Fiorentino, at Teatro Filarmonico in Verona, at Teatro La Fenice, Teatro Goldoni di Livorno, Teatro Coccia di Novara and Teatro del Giglio in Lucca.
She holds a Phd in Management and Development of Cultural Heritage from IMT School for Advanced Studies Lucca with a research on Internationalization practice in opera houses in Italy and China, she has been visiting  fellow at Paris Sorbonne and at NCPA in Beijing. From 2016 to 2017 she collaborated with the dance direction at Festival Fabbrica Europa for Contemporary Arts in Florence. She has been invited as a lecturer at the Opera Europa Annual Conference in Paris, at Paris Sorbonne, at Aimac and Euram General Conferences and at the Association of Cultural Management in Germany, Austria and Switzerland. She is a guest lecturer at the Master in Performing Arts Organization at Palazzo Spinelli in Florence.
Parallel to her artistic career she is interested in the biomechanics of the body and the disciplines of support for dancers: she has been practicing Gyrotonic and Gyrokinesis, Bodycode System, Ashtanga Yoga and from 2012 she is a certified FIF Pilates Matwork Advanced instructor.
Silvia has always tried to make the artistic profession interact with the academic one. Her approach to creation is the result of many years of training and reflection on her personal artistic identity and melts the different movement techniques she has been in contact with. Attention to micro gestures as a language that shapes space through the fingers and changes the body fluid extension of the hands, the tension and conflict that is revealed in the friction between curves and lines, the constant transposition between words and movement, sound and action , distinguish her peculiar language.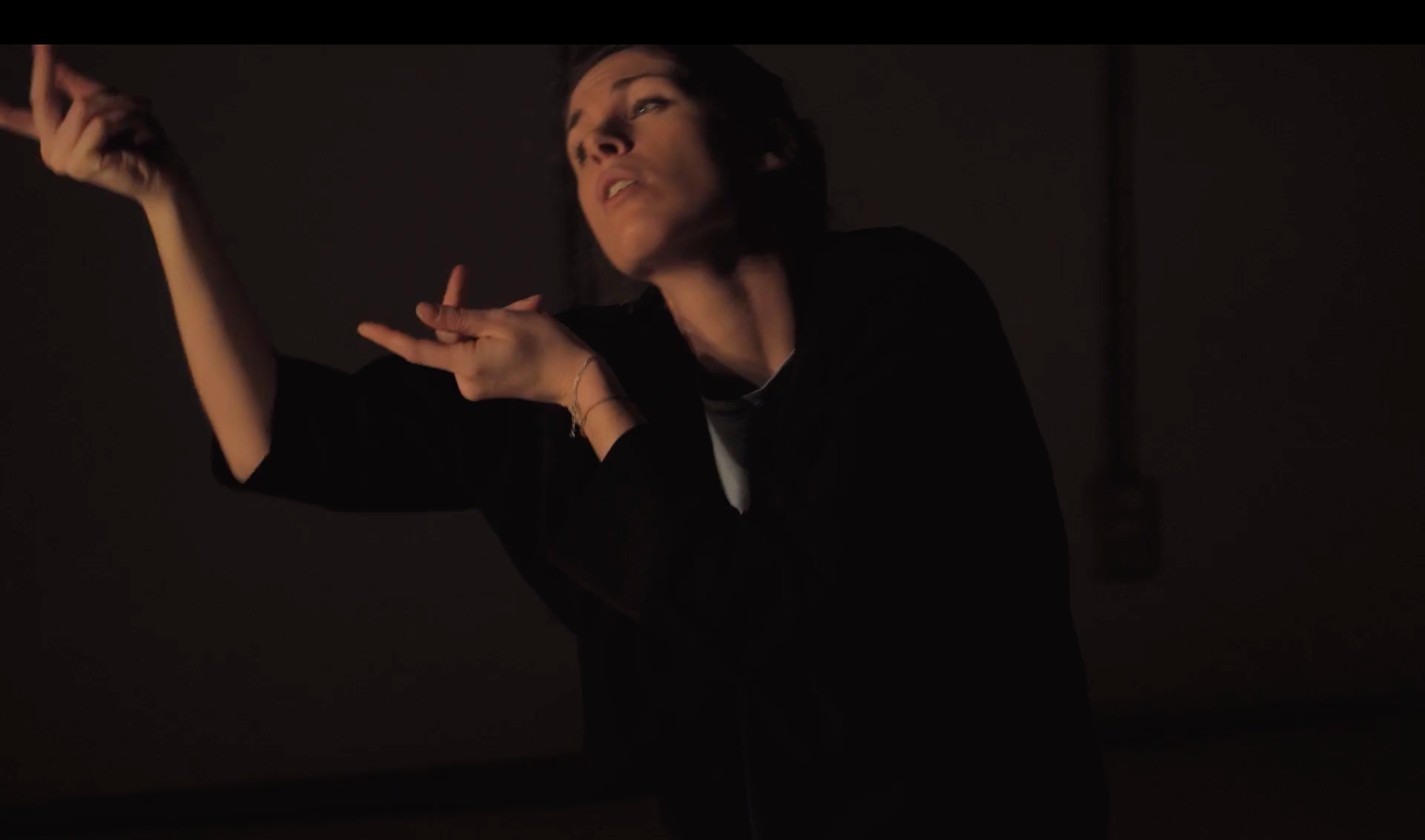 Silvia, giornalista pubblicista, autrice e curatrice, docente di politica culturale e performing arts management.
Nel 2016 consegue il dottorato di ricerca in Management and Development of Cultural Heritage all'IMT Institute for Advanced Studies di Lucca con una ricerca sulle pratiche di internazionalizzazione delle fondazioni liriche in Italia e in Cina, ricevendo il titolo di Doctor Europaeus. Consegue la laurea magistrale in Progettazione dei Sistemi Turistici presso la facoltà di Economia dell'Università degli Studi di Firenze con una tesi sul giornalismo di viaggio on-line nella comunicazione della destinazione culturale Friuli Venezia Giulia. Nel 2010 consegue la laurea triennale in Lingue e letterature straniere (cinese e spagnolo), presso la facoltà di Lettere e Filosofia dell'Università di Firenze con una tesi sulla diplomazia della Cina in Africa, nell'estate del 2009 frequenta i corsi di lingua cinese alla Yuyan Xueyuan Daxue di Pechino. Nel 2012 si specializza in cultura, economia e diritto nei processi di internazionalizzazione verso la Cina con il master CEDIC al Polo Universitario di Prato e nel 2013 partecipa al Corso di Opera management organizzato da Opera Europa al Lake Balaton in Ungheria.
E' stata Visiting Fellow alla SOAS di Londra, all'IREMUS (Institut de recherche en Musicologie) di Parigi e all' Università Paris Sorbonne dove ha tenuto lectures in politica culturale e gestione degli eventi culturali per il master in Administration et Gestion de la Musique. Nel 2014 è visiting scholar al National Centre of Perfoming arts (Pechino, Cina) per l'analisi sulla diffusione dell'opera in Cina e la sua gestione nei teatri cinesi durante la produzione dell'opera Norma con la regia di Pierluigi Pier'Alli. Da questa esperienza avrà origine la sua ricerca di dottorato "Internationalization practices applied to the management of opera houses: evidences from Italy and China".
E' docente dei corsi di «Prodotto Teatrale e Operistico» e del «Workshop progettuale di Organizzazione, Gestione e Promozione di un Evento dello Spettacolo» al Master in Management degli Eventi dello Spettacolo di Palazzo Spinelli a Firenze e ha collaborato come ricercatrice con il centro Ask (Laboratorio di economia e gestione delle istituzioni e delle iniziative artistiche e culturali) dell'Università Commerciale Luigi Bocconi.
Dal 2016 al 2017 è stata assistente alla curatela dei progetti internazionali del Festival Fabbrica Europa per le arti contemporanee per cui è responsabile del progetto europeo N.O.W in partnership con EXTRAPOLE (Francia), INDISCIPLINARTE (Italia), LATITUDES CONTEMPORAINES (Francia), LÓKAL (Islanda), MOM / ELVIVERO (Spagna), TRAFÓ (Ungheria), WPZIMMER (Belgio).
Dal 2013 è giornalista pubblicista iscritta all'Ordine dei giornalisti della Toscana, ha collaborato con riviste culturali e specializzate in danza e arti performative. E' stata collaboratrice di redazione e si è occupata di temi legati all'economia dell'arte e della cultura per Toscana24 – Il Sole 24 Ore, di turismo per Sailing and Travel e collabora con Artribune. Dal 2014 al 2018 è stata membro dell'Associazione Italiana Giovani per l'UNESCO e dal 2017 al 2019 è stata Responsabile della Segreteria dell'Assessorato allo Sviluppo Economico e al Turismo del Comune di Firenze.
Tra le sue pubblicazioni, "Originated in China: Western Opera and International practices in the Beijing National Centre for the performing arts" pubblicato sul Journal of Cultural Management & Policy, "Pop-Up Museums: challenging the notion of the museum as a permanent institution" e
"An everlasting experience: the issue of preservation and communication of the ephemerality of performing arts" pubblicati su Predella, rivista scientifica di arti figurative dell'Università di Pisa.
Silvia, coreografia e regia
Nata a Udine, Silvia Giordano si forma come danzatrice all'Accademia Internazionale Coreutica di Firenze diretta da Elisabetta Hertel e in danza contemporanea al Balletto di Toscana diretto da Cristina Bozzolini, prosegue gli studi a Londra (The Place) e a Parigi (CND e Ménagerie de Verre) entrando in contatto con numerosi coreografi internazionali. Successivamente approfondisce gli studi in coreografia frequentando il Master COMMA in Choreography della Codarts – University of the Arts di Rotterdam e la Fontys School Performing Arts di Tilburg e comincia l'attività di assistente alla regia in produzioni liriche.
Nel giugno 2015 danza in Dirty Hands and Beauty per la coreografia di Cesc Gelabert (Gelabert Azzopardi) alla Biennale Danza di Venezia diretta da Virgilio Sieni, a maggio 2015 in Bring the Pain di Oriol Llecha Llop alla Halle Pajol a Parigi. Collabora con il video artista Marcantonio Lunardi inThe Idol e Public Space (The Idol VIDEOART YEARBOOK 2015 – X edition, Yearbook of Italian Videoart- "FLOW_1", "Arte contemporanea italiana e cinese in dialogo", Basilica Palladiana, Festival META CINEMA, Accademia di Belle Arti, Bologna; Spazio pubblico, San Pietroburgo, Galleria LUDA – Cyberfest – Russo, Centro LUCCA per l'arte contemporanea, TIME is Love Screening – 8a edizione, Yokohama Community Design Lab, Giappone). Come danzatrice e performer lavora alle Terme di Caracalla e al Maggio Musicale Fiorentino per la regia della Fura del Baus, Luca Ronconi, e Pierluigi Pier'Alli, di cui assiste anche alla produzione di Norma all'NCPA di Pechino all'interno del proprio percorso di ricerca sull'opera occidentale in Cina.
Come coreografa, nel febbraio 2012 è finalista del concorso Short Time con "Variazione Goldberg" e nel 2014 è tra i vincitori del concorso Incursioni promosso dall'AED per spettacoli di danza urbana con "Indifférence, solo from a shop window", in collaborazione con i musicisti del Conservatorio Luigi Boccherini di Lucca. Nel 2018 coreografa le danze di Allegri per l'opera "La Dafne" con la regia di Gianmaria Aliverta e la direzione di Federico Maria Sardelli al Festival del Maggio Musicale Fiorentino (Grotta del Buontalenti, Palazzo Pitti). Nel maggio 2019 è coreografa di "Un ballo in maschera" alla Guangzhou Opera House e responsabile dei movimenti coreografici in "Cavalleria Rusticana" e "Suor Angelica" al Teatro Goldoni di Livorno e al Teatro Coccia di Novara, mentre a dicembre firma le coreografie per la nuova produzione "Pinocchio" di Pierangelo Valtinoni al Teatro la Fenice di Venezia. È una delle tre giovani coreografe selezionate dalla direttrice artistica Marie Chuinard per la Biennale College di Venezia 2020 ed è tra i quattro finalisti del concorso Macerata Opera 4.0 al Macerata Opera Festival con il progetto "Mi chiamo Tosca e mi hanno spinto".
Nel 2019 è assistente alla regia di Pierfrancesco Maestrini per "Elisir D'Amore" al Maggio Musicale Fiorentino e al Teatro Filarmonico di Verona, nel 2017 è assistente in "Un ballo in maschera" per la regia di Gianmaria Aliverta, opera inaugurale della stagione al Teatro La Fenice di Venezia e di Pierfrancesco Maestrini nella "Tosca" prodotta dell'Opéra di Tours in Francia. Nel 2016 è assistente alla regia di Fabio Sparvoli in "La Vedova Allegra" al Teatro del Giglio di Lucca.
Dal 2016 al 2017 collabora con la direzione artistica del dipartimento di danza del Festival Fabbrica Europa per le arti contemporanee: è responsabile della realizzazione di Yellow Labour and Notes on Pebble della coreografa e teorica svedese Cristina Caprioli, e del progetto europeo N.O.W (New Open Working process for the Performing arts) per i progetti Rope e Half a House.
Il suo bagaglio si alimenta costantemente anche attraverso i seminari che frequenta e i docenti di fama internazionale con sui ha studiato tra cui: Ohad Naharin (GAGA Intensive), Guy Cools (Dance Dramaturgy), Joren Fabious (DAS Amsterdam), Arno Shuitemaker, Amy Raymond (Forsythe Techniques), Itzik Galili, Hofesh Shechter Company (HS Intensive), Luca Andrea Tessarin (NDT Open Studio), Marco Berrettini (Contemporary flow e Marx, Bruce Lee, Krishnamurti), Salva Sanchis (Rosas, PARTS), Moustpha Ziane, Cesc Gelabert, Mikko Nissinen (Boston Ballet), Wilfride Piollet, Jean Guiserix, Gylbert Meyer, Sandra Fucciarelli (Limon Technique), Livio Panier, Alex D'Orsay, Samuel Wursten, Egon Matzen (NDTIII), Garry Trinder, Bela Ratchiskaia, Michele Pogliani (Cunningham Technique), Deanna Losi (Graham Technique) Lucia Geppi, Barbara Baer, Eugenio Scigliano, Alessandro Bigonzetti, Eugenio Buratti, Victor Livtinov, Keren Rosenberg (Gaga Technique), Elita Cannata (Countertechnique).
Parallelamente alla sua carriera artistica ha approfondito lo studio della biomeccanica del corpo e alle discipline di supporto per i danzatori: studia Gyrotonic e Bodycode System con Pino Carbone, Ashtanga Yoga, Tai Chi Chuan con Marco Guazzelli e Gyrokinesis con Silvia Frosali. Nel 2012 diventa istruttrice certificata di Pilates Matwork Advanced.
Silvia ha sempre cercato di far interagire la professione artistica con quella accademica, approfondendo diverse tecniche di movimento, la sua concezione e l'approccio alla creazione sono frutto di molti anni di formazione e di riflessione sulla personale identità artistica. L'attenzione alla micro gestualità come linguaggio che modella lo spazio attraverso le dita e trasforma il corpo estensione fluida delle mani, la tensione e il conflitto che si rivela nella frizione tra curve e linee, la costante trasposizione tra parole e movimento, suono e azione, ne distinguono il peculiare linguaggio.